Why You Should Be Promoting on YouTube
Created: October 27, 2022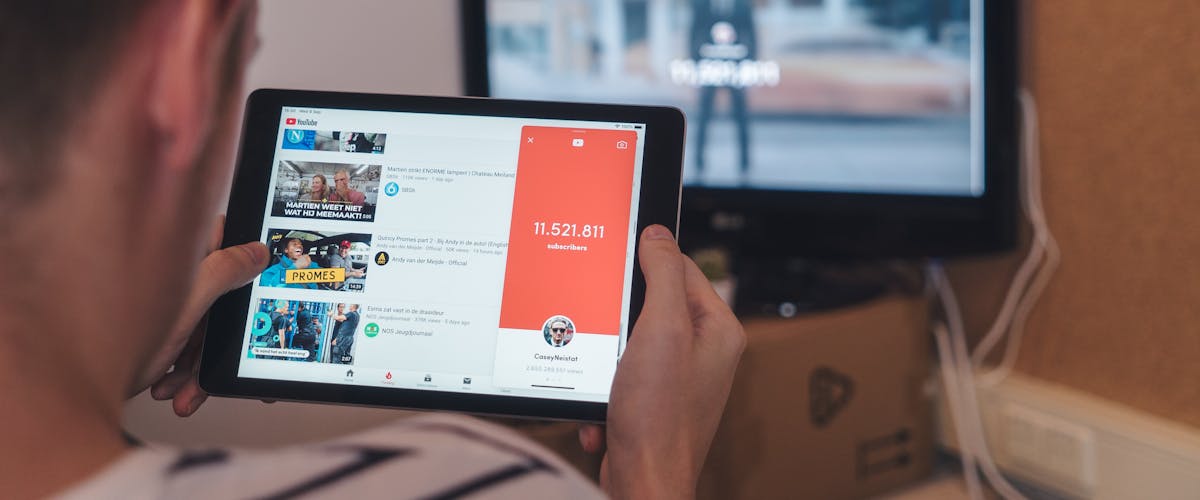 YouTube has become one of the most popular influencer marketing channels. The video streaming platform boasts over 2 billion users across the globe. With content ranging from gaming and sports to music and fashion, there is something for everyone to enjoy on the site. Although you will find people of all types and ages watching YouTube, it has a special place in the hearts of Millennials and Generation Z. Many watch YouTube channels more than they do traditional television channels.
In many ways, YouTube is quite different from other social media channels. With most social media networks, people have a feed of posts made by their friends, family, and anybody else who interests them. YouTube, however, works more like a giant television. Users subscribe to a selection of channels, and predominantly watch videos on their channels of choice. They can search for videos in other ways, however, and that expands their collection of videos to view.  This creates an environment where you are not only showing videos to your following but have the opportunity to connect with anyone on YouTube.
Top 5 reasons to promote on YouTube:
Opportunity to use YouTube to gain more popularity and engagement.
YouTube subscribers are a more dedicated audience.
YouTube offers a wider demographic reach compared to TikTok, from GenZ to Baby Boomers.
The introduction of YouTube "shorts" appeals to younger audiences with trendy sounds, effects and features.
The future looks bright for YouTube. According to eMarketer, the number of YouTube viewers in the United States will reach 228.1 million by 2024 (up from 210M estimated in 2022). 
Here are some creative ways you can promote Stacks on your YouTube:
Insert a mini ad in your video.
Include a QR code with the link in the video's description and put the QR code in your video.
Pin the link in your comments.
Use the same video for both TikTok and YouTube shorts.
YouTube by the numbers…
Viewers say they're 2x more likely to buy something they saw on YouTube.
Over 70% of viewers say that YouTube makes them more aware of new brands.
Viewers are 4x more likely to use YouTube versus other platforms to find information about a brand, product, or service.
Don't wait, start promoting on YouTube today!