Let's Talk Instagram Shadowbans…
Created: October 3, 2023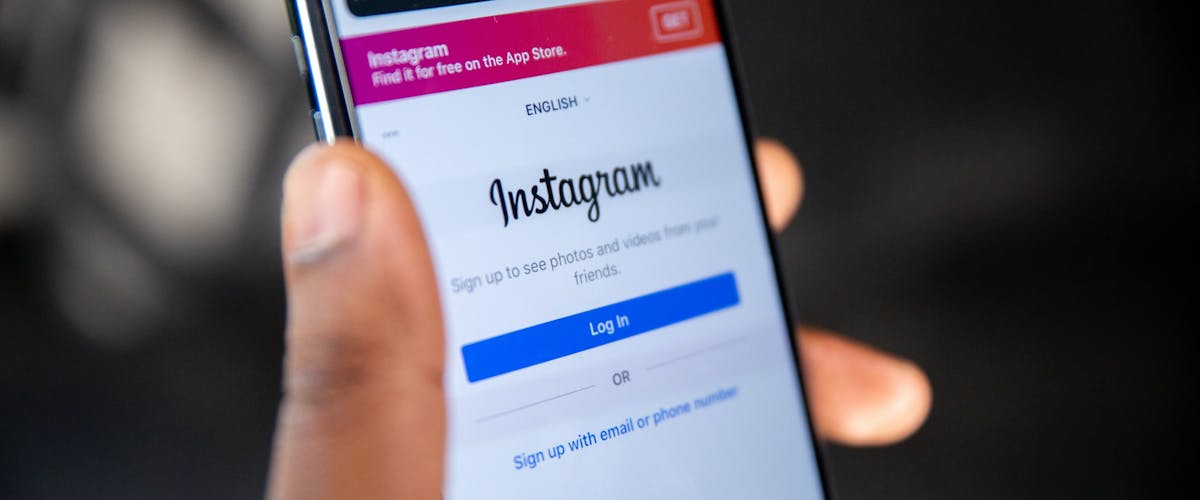 Let's Start With… What Causes an Instagram Shadowban?
Unfortunately, it's not super clear how Instagram determines what content gets restricted (or "shadowbanned") on their platform. But, these five actions are rumored to significantly increase your chances of being shadowbanned:
Violating Instagram's Community Guidelines or posting inappropriate content. This includes posts with violence, sexually suggestive content, and misinformation.
Fake engagements, such as paying for likes or comments, using bots to increase followers, and participating in engagement pods.
Spammy activity, for instance, using over 30 hashtags in a single post. Some users have also claimed that they've been shadowbanned for commenting on too many posts or following too many people within an hour.
Using banned hashtags. While Instagram hasn't released an official list of banned hashtags, here's a blog post with certain hashtags to avoid - A Complete List Of Banned Hashtags You Should Avoid In 2023 (kicksta.co).
Using a hashtag that receives a sudden surge of activity. 
Let's Discuss… How to Avoid an Instagram Shadowban
In addition to taking the above points into consideration, here are four tips to keep in mind to help avoid getting Instagram Shadowbanned:
Don't use software that violates Instagram's Terms of Service such as bot-like software. 
Don't use banned or broken hashtags.
Avoid big surges in Instagram activity. Instagram imposes limits on user activity to crack down on bots. If you suddenly follow 50 accounts or like too many posts, it may be interpreted as "bot activity."
Avoid spam-like activity, such as copy and pasting the same comment or DM, and rapidly following and unfollowing accounts.
Let's Point Out… 4 Ways to Remove an Instagram Shadowban
So, you think you've been shadowbanned on Instagram — you've followed all of the rules, but your posts still aren't reaching users, and your engagement is decreasing. What can you do? 
Report Your Shadowban to Instagram
Remove Apps That Use Autobots
Review Your Hashtags
Take a Break From Instagram
#1: Report Your Shadowban to Instagram
There are two ways to report your shadowban:
With the Account Status feature, you can see if a post has been taken down and then request a review directly from the page.
Use the native "Report a Problem" option within the Instagram app. To do this, go to your Instagram Settings, tap Help, select "Report a Problem," and describe your issue.
#2: Remove Apps That Use Autobots
We get it: using an Instagram scheduler that automatically posts your photos to Instagram is a great way to save time. But if you use one that isn't an official Instagram partner, you could end up on the Instagram shadowban list. 
To see if you have any bot services or unapproved apps linked to your account, go to your Instagram settings, tap "Website permissions", and next "Apps and Websites." Here, you'll be able to see all of the active apps your account is using, any that have expired, and those you've removed.
#3: Audit Your Hashtags
Every month, set time aside to search for your hashtags on Instagram. If the "Top Posts" section appears but nothing else, it's likely been banned. Instagram will also sometimes leave a short message on the page explaining that content has been hidden for not meeting community guidelines.
TIP: If a hashtag you frequently use is suddenly banned, remove it from your posts and keep an eye on whether the ban is lifted in the future.
#4: Take a Break From Instagram
Some users have said that taking a few days off of Instagram has helped lift their Instagram shadowban. This means, no posting, commenting, or even logging onto the app. After your break, go back to liking and posting as you normally would, but remember to engage with everyone manually. It might take more time and effort, but it proves to Instagram that you're abiding by their Terms of Service (and you aren't a bot!).
Let's Identify… How Long Does an Instagram Shadowban Last?
Currently, there isn't a concrete answer, but it's rumored to get lifted within two to three weeks. However, there are outliers who've said it has been a month or longer. 
Your best bet? To try and steer clear of an Instagram shadowban altogether.  If you need additional help or guidance, Stacks managers are here to help!